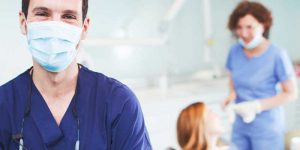 Planning ahead is key to achieving a successful outcome, let us assist you in developing your exit strategy.
At United Dental Brokers of America, we specialize in dental practices for sale and provide dental brokerage services throughout the United States. Since 2004, UDBA has successfully placed numerous buyers and sellers together. Over the years, our organization has grown to include such diversified talent as MBAs, CPAs, Dentists, Business Appraisers, and Marketing Specialists. Together we provide a comprehensive plan to help our clients achieve their goals. We consistently update our dental practices for sale as well as our periodontal practices for sale listings, But please contact us about your specific details if not listed.
You will receive personalized service from one of our experienced professionals who will strive to understand your needs and then work hard to provide the services that will enable you to achieve your plan whether you are buying or selling a dental practice, or a periodontal practice all the while maintaining confidentiality. Contact Us 
We would welcome the opportunity to help your practice with the search for your next dental associate.