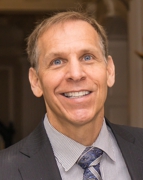 Robert E. Septak

President – United Dental Brokers of America – MBA


Director, Western Pennsylvania and Florida

Bob's background is as a controller for a number of small to large companies over the past 25 years, in both the service and manufacturing sectors. He previously was part owner of a CPA firm and has been involved with various mergers and acquisitions throughout his career, which included his oversight of Orion Power Midwest's $1.7 billion acquisition of Duquesne Lights power plants in April 2000. Bob is the President of United Dental Brokers of America where he specializes in Business Valuations and Business Brokering of Dental Practices. He earned an MBA from the Katz Graduate School of Business from the University of Pittsburgh. Bob, has presented to a number of dental societies including the Allegheny-Kiski Dental Society, the Beaver County Dental Society, the Lawrence County Dental Society, the Midwest Society of Periodontology, and the University of Pittsburgh Dental School.  Bob holds a Pennsylvania real estate license and a Florida real estate Brokers license. Bob is able to handle any type of real estate needs whether leasing or sale/purchase related. Bob can be reached at 412-931-1040 or at bob@udba.biz.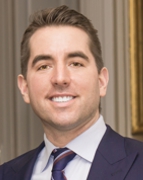 Paul Goodman, DMD
Director – New Jersey & Eastern PA
Dr. Paul Goodman is a graduate of the University of Pennsylvania School of Dental Medicine. Paul has been practicing dentistry for over 10 years and works with his brother in two locations in Mercer County, NJ. In addition to private practice, he teaches dental residents at Albert Einstein Medical Center as well as lectures to dentists on placing and restoring dental implants.
Paul has purchased three dental practices and is looking forward to sharing his personal experience with the transition process.  He works well with retiring dentists in managing the expectations of their patients and team members during the transition process.  Paul is an extremely positive person that will be happy to help you achieve success in the next phase of your dental journey.  More info visit dentalnachos.com. Paul can be reached directly at 609-462-6926 or paul@udba.biz.
Message from Paul…
Dr. Laurel Gans
Director of Sales, Marketing and Business Development
Dr. Laurel Gans is a general dentist and writer from Cleveland, Ohio. Dr. Gans studied Spanish as an undergraduate student and received her Doctor of Dental Surgery from The Ohio State University. While attending graduate school, Gans published her first novel and continues to write for several publications. Her writing has placed in the Austin Film Festival and the UCLA Television Spec Writing Competition. In her spare time, she enjoys water sports, traveling, and spending time with her family. Her identical twin, Stephanie, is also a dentist. Laurel can be reached by email at laurel@udba.biz.

Dr. Carson Ferris-Zeolla
Director – Northern New Jersey
Dr. Carson Ferris-Zeolla has been practicing dentistry in New Jersey for nearly twenty-five years. She completed her undergraduate training at SUNY Buffalo. She went on to receive her Doctorate of Dental Medicine and MS in Education from the University of Pennsylvania School of Dental Medicine. After earning her doctorate, she completed a residency program at Morristown Memorial Hospital. Dr. Ferris-Zeolla practiced as an associate dentist until she bought her own practice. She grew her practice, added a partner, and proudly purchased the building within a few years. Dr. Ferris-Zeolla is passionate about using her experiences to guide other dentists throughout their careers.
Outside of work, Dr. Ferris-Zeolla enjoys photography, reading, gardening, traveling, and attending her children's sporting events.  As the director of Northern New Jersey, she is excited to mentor dentists throughout their practice transitions and associate placements.  She can be reached at 908-310-2338 and carson@udba.biz.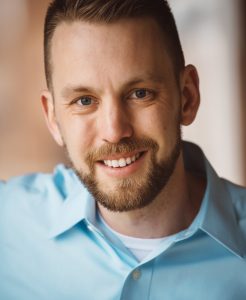 Dr. Cliff Moore
Director – Ohio
Dr. Cliff Moore is a graduate of The Ohio State University College of Dentistry.  He has had a longstanding career both in his home community and, proudly, he served in the United States Navy providing dental care to Marines stationed at Camp Lejeune.  Dr. Moore's serving nature led him to expand his career to assist other dentists that are desiring their own or additional practice as well as to assist seasoned dentists in transitioning into retirement.  Dr. Moore manages our Ohio region and can be reached at 419-603-0236 or email him at cliff@udba.biz.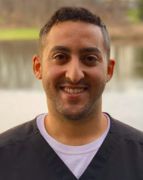 Dr.Mark Goergy
Director – Ohio Region
Dr. Mark Goergy is a graduate from Case Western Reserve University School of Dental Medicine. Mark has been working in private practice since graduation and has partnered with his sister to open two dental practices in Cleveland and Norton, Ohio. After going through multiple office purchases and transitions, Mark looks forward to supporting fellow practitioners through the process. With his go-getting attitude and expertise in managing customer and team relations, Mark is suited and excited to help you ease through the transition process. Connect with Mark by reaching directly at 440-864-9664 or mark@udba.biz.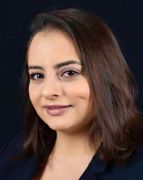 Dr. Rita Estephan
Director – New York City
Dr. Rita Estephan is a New York City native. She graduated from Cornell University in Ithaca, NY. She received her dental degree from Tufts University School of Dental Medicine in 2013. She continued on to complete a general practice residency at Staten Island University Hospital. Dr. Estephan is a practicing dentist that enjoys being active in the dental community by attending conventions, CE, and being active on dental forms. She is also bilingual and speaks Arabic.
Dr. Estephan enjoys exploring the city with her two miniature dachshunds when she has the chance. Dr. Estephan would love to chat and connect about your needs. She can be reached at 646-812-4839 or by email at rita@udba.biz.

Haidee Cline
Director – Virginia
Haidee Cline owns and operates an orthodontic practice in Richmond, VA with her husband, Dr. Matthew Cline. She is responsible for practice management, marketing, HR, finance and strategy, including launching new locations and ventures in the dental field. She has a BSBA from the University of Richmond and an MBA from the Darden School of Business at the University of Virginia where she specialized in business strategy, valuation, finance, and marketing.
Prior to owning a practice, Haidee sourced, negotiated and managed licensing deals in the media industry as a Director of Digital Distribution at PBS. She has also held positions in finance, marketing, and M&A. Her background in business and experience in strategy, valuation and deal sourcing uniquely positions her to assist dentists in the sale of their practice. Haidee can be reached at 202-297-0646 and haidee@udba.biz.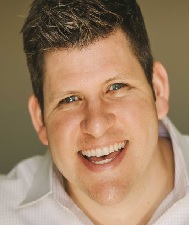 Dr. Douglas Walker
Director North & South Carolina
Doug was born in Canton, Ohio and relocated to South Carolina in 2013. He graduated from Miami University with his bachelors in Business Economics before attending Ohio State University for dental school. Prior to purchasing his practice, he held associate positions in two states and began advanced training from some of the most esteemed instructors and clinicians in the world. His passion for clinical excellence is only surpassed by his caring, compassionate approach to dentistry. Since 2015, he's been helping his colleagues in practice transitions of their own by leveraging his experience in practice management, contract negotiations, and marketing. Doug is also able to provide his clients with additional support in commercial real estate development and location evaluations. As Director for North and South Carolina, he looks forward to providing personal guidance, whether you are selling your practice or beginning your journey into practice ownership. He can be reached at 330-323-1986 or by doug@udba.biz.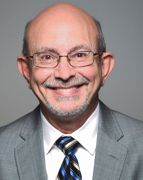 Dr. Stan Halpern
Director – Georgia
Dr. Halpern is a periodontist who earned his B. S. and D. D. S. from Emory University. He completed a dental residency program at the University of Miami's Jackson Memorial Hospital. Dr. Halpern received his residency training in Periodontics at Emory University School of Dentistry.
Dr. Halpern established his practice in the Marietta/Woodstock area over 35 years ago. His interests include Laser Assisted New Attachment Procedure (LANAP), Chao Pinhole Surgical Technique, dental implants, hard and soft tissue augmentation, and cosmetic periodontal procedures.
Dr. Halpern is a member of the American Academy of Periodontology, the American Dental Association, the Georgia Dental Association, the Northwestern District Dental Society, the Georgia Academy of Dental Practice, the Georgia Society of Periodontists, and the Alpha Omega Dental Fraternity. He is a Fellow of the International College of Dentists, the Pierre Fauchard Academy, and the G.D.A.
Dr. Halpern has been an adjunct clinical professor in the Department of Graduate Periodontics at the Dental College of Georgia. He is actively involved in the NWDDS and the GDA. He is the former president of the Northwestern District Dental Society and serves on the Board of Trustees of the Georgia Dental Association. He previously was a delegate of the GDA and ADA. Dr. Halpern is a member of a Spear Study Club.
Outside of the office, Dr. Halpern enjoys playing golf, traveling, watching sports, and spending time with his wife, two daughters, and sons-in-law. Stan can be reached at 404-680-6177 or stan@udba.biz.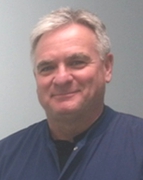 Dr. Richard (Rick) Gradisek, DMD
Business Development – PA
Dr. Richard (Rick) Gradisek received his dental degree from the University of Pittsburgh School of Dental Medicine and has owned his own practice since 1983. He is licensed in Pennsylvania and Ohio. Rick is the Secretary-Treasurer of the Beaver Valley Dental Society and for over 20 years as a Board Member American Cancer Society-Beaver Unit. Rick is an Adjunct Professor at the University of Pittsburgh School of Dental Medicine. An Avid golfer, Rick has participated in the "Longest Day of Golf" for 28 years which raises money for the American Cancer Society.  Rick is available to help both buyers and sellers reach their next phase in life through his years of experience. Rick can be reached at 412-759-7666.

Dr. Ravichandra (Ravi) Juluri
Business Development – Ohio
Dr. Ravichandra (Ravi) Juluri received his dental degree in India in 2000.  In 2008 he received a degree in Periodontology and Oral Implantology as well as an MS in Oral Biology from Temple University Kornberg School Of Dentistry.  Ravi was an Assistant Professor in Periodontology at Meharry Medical College School of Dentistry in Nashville for 4 years.  Ravi is a member of various professional organizations, has published various research papers and received a number of honors and awards. Ravi is licensed to practice dentistry in four states.  Ravi will be handling Business Development for UDBA in Ohio. Ravi can be reached at 646-238-6196 or ravi@udba.biz.

Doug Gaskins
Professional Business Appraiser
Doug is a professional business appraiser with a broad experience base covering most industry segments. He is a member of all recognized professional organizations and currently serves as Chairman of the Ethics and Disciplinary Committee for The Institute of Business Appraisers. Doug has been admitted as an expert witness in various State Courts testifying about business valuation. He has authored articles that have been published in professional trade journals and in the Spring of 2012 Doug published his first book: "Business Appraisal for Attorneys – A Desk Reference". In addition to his appraisal practice, his schedule is busy with speaking engagements to attorneys, business leaders, and universities.

Fredrick R. Yost
Director – West Virginia
Fred has over thirty years of business, accounting, auditing, and teaching experience. Fred has worked as a public accountant, financial analyst, tax preparer, and has University teaching experience as well. Fred is well versed in business valuations and has a great deal of experience in business planning and cash flow forecasting. He earned a bachelor's degree from Robert Morris University, as well as an MBA from Frostburg State University. Fred's role at UDBA includes managing our dental practice listings available in West Virginia. Fred can be reached at fred@udba.biz.

Leigh A. Cirrincione
Business Development, Technical and Office Administration
Leigh is a graduate of the Art Institute of Pittsburgh and brings over 25 years of Marketing, Advertising, Graphic, and Web Design Maintenance skills to UDBA since 2015. Leigh has worked for and with small mom and pops to large billion-dollar corporations as well as having run her own businesses over the years. Her diversified background will help UDBA continue to grow as a regional/national player in the Dental Brokerage field.  Leigh can be reached at leigh@udba.biz.